The Powers Accounting team provides comprehensive bookkeeping and accounting services to small businesses. Our accounting professionals will take on all of the tedious (yet important) bookkeeping tasks so that you can focus on all of the other components of owning a business.
Our record keeping and paperwork provides clear and concise reporting that is easy to understand. You can be assured that your accounting and bookkeeping will be accurate, timely, and in total compliance of all rules and regulations.
Partnering with the Powers team features several additional tracking benefits that will help you monitor business activity, progress, and areas that can be improved upon.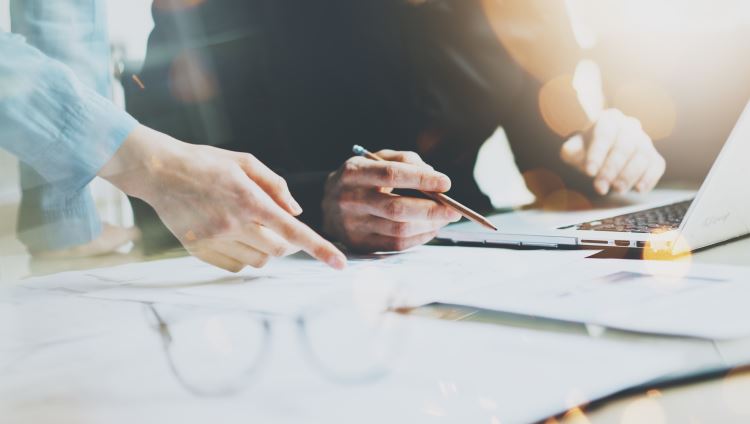 Monthly Reporting – With monthly reports, you'll always know the state of your business. We offer simplified monthly reports and statements to provide a quick and accurate snapshot of your business.
Monthly Operating Statements – The Powers team provides and presents a monthly breakdown of sales, cost of sales and expenses; this is also known as a Profit and Loss Statement.
Balance Sheet – We summarize your total business assets, liabilities, and net worth so you can make decisions about capital expenditures and how to improve profitability.
General Ledger Report – Whether you prepare your records by hand, or use one of the computerized accounting systems, this report will provide you with the assurance that your reports have been properly prepared. Our team will keep a continuous record of the dates, check numbers, payees, and amounts of all expenses within each of your business accounts.
Bank Reconciliation – We calculate and check your bank account statement with your checkbook balance each month to ensure you are working with the correct total. If there is a discrepancy, we tell you why and how much to adjust your balance.
Communication & Counseling – The key that ties all of our services together and makes a difference is communication. We continually communicate and work hands-on with our clients to help improve their profit and decrease their taxes.